Saturday!!!! Oh…this last week was sooo long! Our holiday in Majorca seems such a long time ago and it was only a month ago!
Today i have a picture that i took on holiday with….my hubby.
I thought it is time to be featured again so here you go:
So now i dare you to find a caption for my picture! Can you?
Don't forget to go over to Annie's Blog as she put up a picture with her hubby!
Enjoy!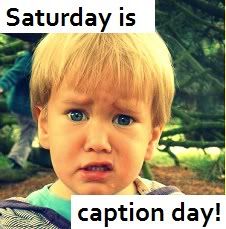 Like this Article? Subscribe to Our Feed!