Happy Saturday! Today I'm posting my photo late as I am not having the best of the days and plus I couldn't really sleep last night. My Braxton Hicks are getting stronger and stronger. Plus I full of worries….
Anyway yesterday my daughter and I had fun out and about. Below is one of the pictures I took with my phone:
Do you have a caption for it?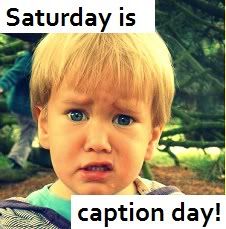 Like this Article? Subscribe to Our Feed!