Another month has past and here we are in July in the middle of the summer. I can't believe June is gone and we never managed to go to the seaside yet! The weather's been quite terrible with lots of raining so this is the main reason. However this past week it's been really hot so although we spent lots of time at home I tried to make it fun for the girls.
So the little plastic pool came out and filled in with lots of warm water…the girls had fun splashing and mummy took a lot of funny and silly pictures. Anastasia(the toddler) hates to have a bath but she loved splashing and spending time in the pool so who knows she might soon love to bath too!
As you can see at the beginning they were quite shy but soon they started having even more fun…Kara was singing and Anastasia kept splashing and splashing!
Then later they felt hungry so mummy got them dressed with their gowns and served them lunch – they ate like never before without stopping to look at mummy:
We hope you liked our pictures and that you don't think they were showing too much skin…Linking up with the Siblings Project.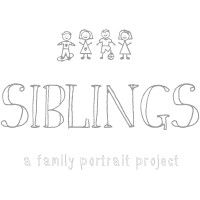 Like this Article? Subscribe to Our Feed!