Another month passed and my girls are getting older, prettier and if it's possible I love them even more! Anastasia is 21 months old and Kara exactly 5 years and a half.
This september Kara is starting school – class 0 – which is like reception in UK. We didn't actually think that we will still be here for this to happen but life is full of unexpected and we have to embrace it with the goods and the bads it offers.
She is really excited but she wishes daddy was here to see her on her first day at school. She misses her daddy although they speak and see each other almost every day. The fact she is missing him though shows that she is growing and realising that she would be much happier if daddy was closer.
On the other hand, Anastasia is as happy as ever. She smiles, laughs and enjoys life more than ever. She misses her daddy too but when she does she is simply FaceTime him at the earliest of hours – sometimes she is actually waking him up..but he never minds.
She is learning how to talk and she doesn't shut up at all while she is awake. As I said before she identifies things/objects in romanian and in english. Although she is already 21 months old though she has only about 10 words she knows…well 10 we understand…as she babbles a lot but for now I only understand some:
Iaia – when calling her sister Kara
Daddy
Mummy
Nucu – her grandfather – comes from bunicu
Kiss – she loves asking for one
Gata –  when she finishes something , another romanian one
Apa – the romanian word for water. She sometimes says water too.
Horsey – for horse of course
Pisica – the romanian word for cat
poo poo – of course
But despite this she understands both romanian and english really well and knows instructions like:
"Let's go" and its correspondent "Haide sa mergem"
"Come to eat" and its corespondent "Hai la masa"
etc.
This is it for now about my girls. Now watch some of the pictures I took at one of the shows that happens every year in my hometown: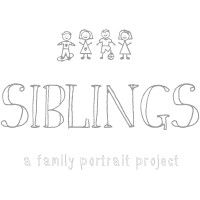 Like this Article? Subscribe to Our Feed!