Siblings – The Summer Edition
It's been a really busy summer and I really can't believe how fast it flown by, We spent almost a month in UK and since we've been home we had so much fun.
We spent most of our time going to the beach, visiting friends and going out at the park and…let's not forget we had lots of parties. I guess time spent like this with a couple kids will never be boring.
I took lots of pictures while we were out and about in UK – lots of memories to look at. My favourite two pictures are the below:
I love how happy both girls look in both pictures and look at their daddy face. He looks like the happiest daddy ever! And who could blame him really.
It's incredible how quick my little girls have grown in these last couple of months. I rarely have a spare moment for myself.
My eldest started to act a little bit more like a little lady and the questions she asks sometimes….blow my mind. Not once I had to think twice before I answered. And I am talking about really difficult questions here…I will tell you more about it in the coming months I am sure.
Anastasia is cheekier and cheekier and she really takes advantage of the fact that she is the youngest. Bless Kara got used to let go of toys and things she likes for her little sister as she just prefers not to hear her scream or cry. I sometimes feel really bad for Kara but happy they do get along so well. When we go out with friends that are almost always the same age with my eldest she always explains them that Anastasia is small and she doesn't always understands she is not allowed to do things.
My girls fight but…they do also kiss and hug each other every day and could never spend too long away from each other. I love seeing them growing up like this. They have things that my sister and I never had. I really think they will grow up to be the best of friends.
I've been quite bad and didn't take so many pictures this summer but we just did enjoy going out and having fun so I don't feel sorry for that. Now that the autumn is gone I am sure we will have more time for photography too. I do enjoy taking pictures but as my eldest wants to be carried most of the time it is a bit difficult to also carry an SLR around.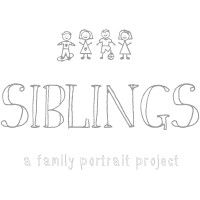 You are the bows from which your children are living arrows are sent forth.
Like this Article? Subscribe to Our Feed!