How to Nail the Shabby Chic Look in Your Home
The shabby chic look is the perfect way to introduce a cosy, warm and inviting feel into your home.
And it needn't cost you a fortune.
With a warm palette of colours, vintage materials and fabrics and cute design details, you can easily bring this look to your living room, bedroom, kitchen or another space in your home.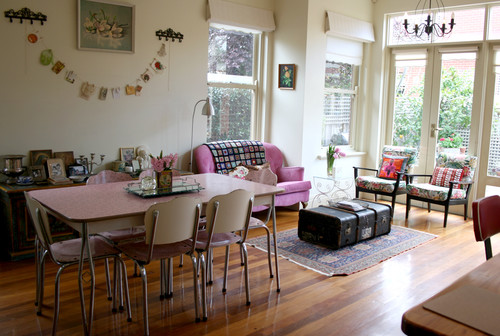 Here's how to nail this look:
It's All About the Vintage
Let's face it, if you're going to get this look right, you're going to need to embrace all things vintage. This means going to your local antique shop or car boot to find a number of vintage items that'll add a timeless, retro touch to your home.
From a sofa that's in need of a bit of TLC with throws and cushions to cabinets that you can distress to create a real focal point, there's no limit as to what you can achieve here. Plus, these adventures to the car boots and fairs make for an interesting day out for the whole family.
Find the Right Furniture
If you're looking for new sofas or armchairs, finding a vintage one can be quite difficult. Whether it's a cheaper sofa that's evidently been home to some mice over the years or an expensive piece that's been preserved for generations, it's hard to find something that's right for you, your budget and your home.
However, there are a number of places that offer a range of sofas and sofa beds in gorgeous finishesthat'll meet your vintage-inspired feel. Mixing these new items with your thrifty car boot accessories will help you achieve the look you're after.
Equally, you might want to turn your hand to upcycling, transforming old items into ones with great new purposes. For example, old luggage trunks are fabulous coffee tables and French chairs make great bedside tables.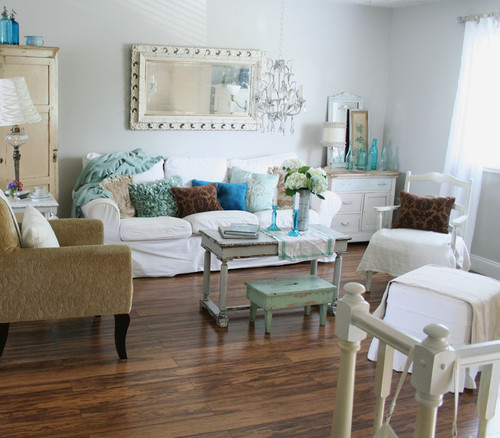 Choose Your Colour Scheme
White is at the heart of most shabby chic interior design schemes. Whether there's white underneath a distressed piece of furniture or crisp white linen is on the bed, white really helps enhance the overall look of this trend.
Therefore, you'll want to use white as the base of your design before adding to this with lots of patterns and colours in your throws and cushions (vintage-effect, of course). Try not to choose anything that's overly bold as this will detract from the look you're trying to create. Greens, blues, pastels and floral patterns are ideal.
Simply mix and match these different patterns and colours until you feel as though you've nailed the perfect look for the room.
And the best bit?
When you implement a shabby chic design scheme in your home, you can keep changing your accessories and soft furnishings to create a new look every once in a while, and without spending a fortune. 

Like this Article? Subscribe to Our Feed!